An easy-to-read account of Acem Meditation – technique, background and context.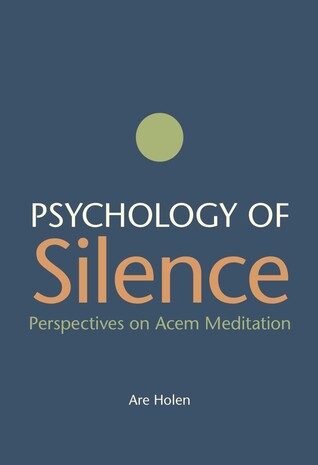 Product type

Book - ISBN 978-82-91405-32-2

Product language

English

Price
Psychology of Silence
This classic introduction to Acem's theory and practice of meditation, written by the founder, is available for the first time in English. It provides and easy-to-read account of the technique and it's effects on health and personality. The book also includes chapters on meditative silence and the cultural background of Acem meditation. This edition has been thoroughly revised and updated, with two new chapters, one that compares different forms of meditation and one that explores the depths of the meditation process. Acem's down-to-earth approach to meditation originated in Scandinavia in 1966. Acem Meditation is now taught on all continents. This approach is based on intensive experience, a user-oriented psychology of meditation, and scientific research on the relaxing and transformative effects of mediation on brain and body.
Table of Contents:
A Meditator´s Story
Diversity of Meditation Techniques
Main Elements
Overview of Results
Meditation and Health
Personality Development
Meditative Process
Background and Development
Towards New Horizon
The Power of Silence

About the author:
Are Holen, MD PhD (born 1945 in Norway) founded Acem in 1966, when he was a student. He is currently the head of Acem International. A respected lecturer and meditation guide, he has beenpractising yoga and breathing exercises since 1961 and meditation since 1963. MORE